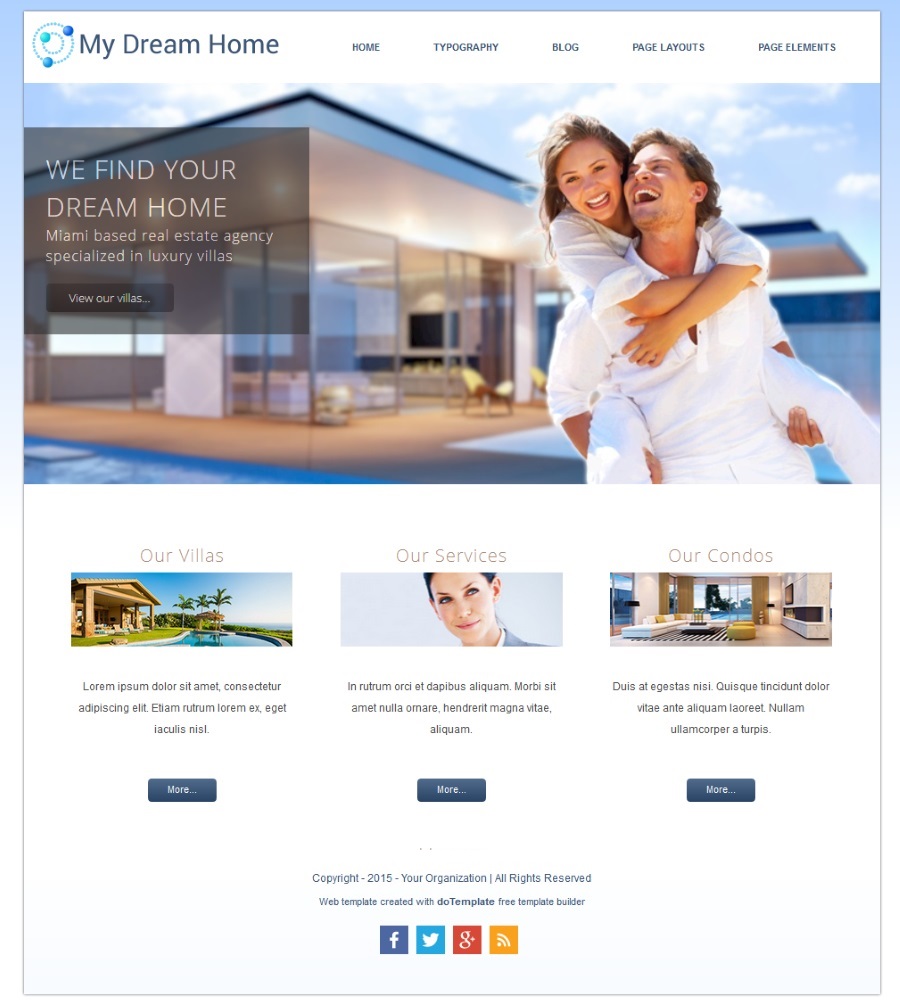 Once you have decided to create an HTML website, doTemplate can help you save loads of time with its customizable HTML template. In this tutorial, we will show you how to setup your website using our HTML templates.
Customize your HTML template
Choose one of the templates that you like most from our online catalog of website templates. If you are not familiar on how to customize our templates, you can follow this tutorial which will show you in details on how to customize our templates. Else, you can go directly to the next step.
Download the personalized HTML template
Once you are done with the personalization, you can download the template in HTML format. Check the downloaded zip file. It should contain the index.html file and other files and folders. You can simply open the file by double click it, it should be opened with your default navigator. The same template should be displayed.
Copy the zip file on your host
This means that you must already have a hosted server ready and running.
Unzip the zip file
Unzip the zip file under Apache directory. Make sure that all files are unzipped and placed correctly.
View your website
Enter your URL in the navigator, then you should see your website.
Congratulations! You just have created an HTML website.